AGRICULTURE
Building a new venture & the role of digital in the exploding cannabis industry.
Mapping out a path for African Cannabis Business Association in the canna-industry, and preparing for a high amount of users, with a generic user journey's of an already established e-commerce platform.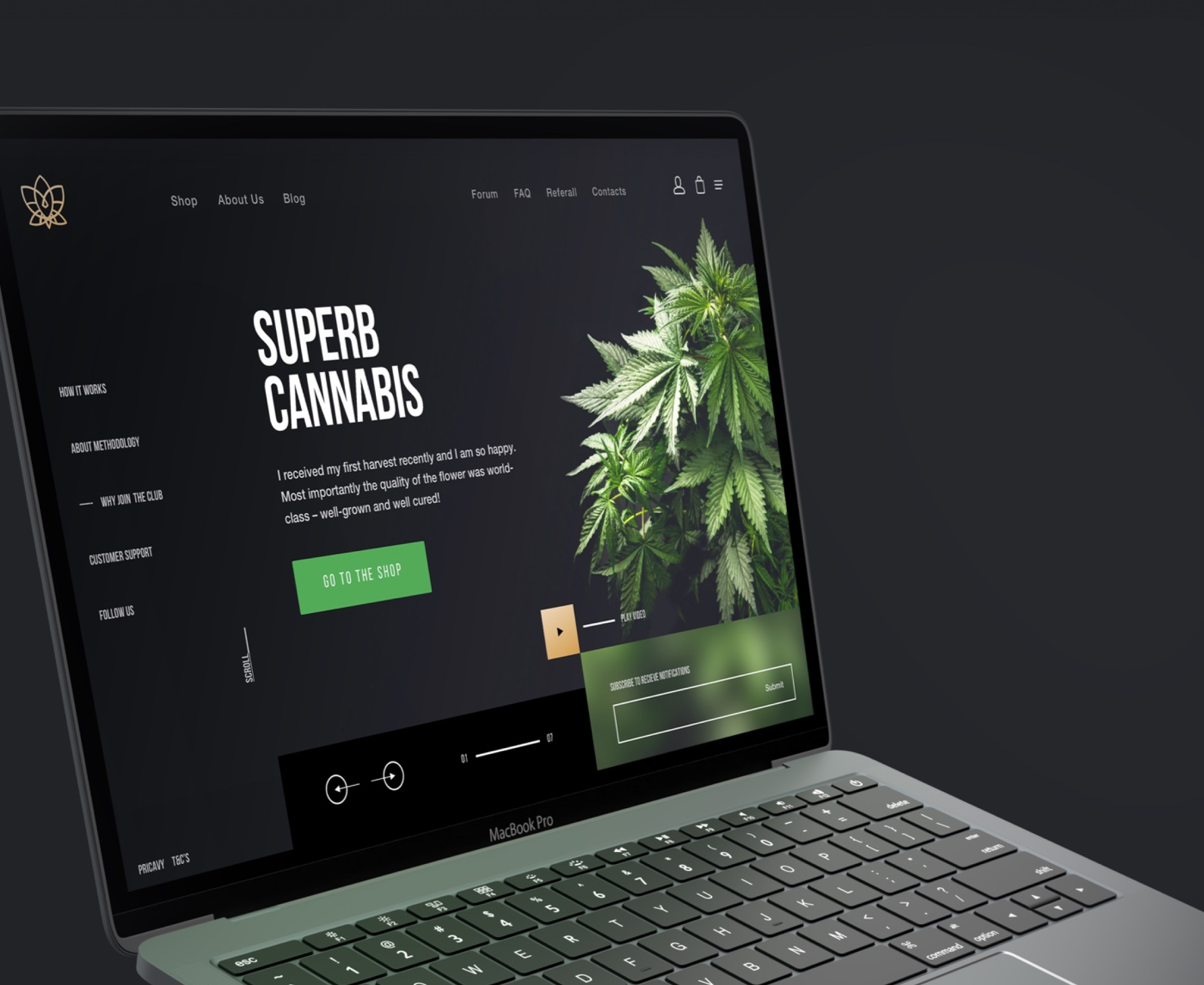 The Challenge:
Validating the MVP: Ensure there is sufficient customer demand for the product, before investing in scalability, and navigating through the prejudice in our country's long history of prohibition
The Outcome
An executed polished product ready for high daily traffic. All user journeys, and touch points considered, with payment options and mobile notifications of each phase of the cycle.
The Impact
Widely shared on social platforms, and appearing on influential blogs. The interest in the offering seemed to have peaked, which led to customers going through email funnels and of course a few signups.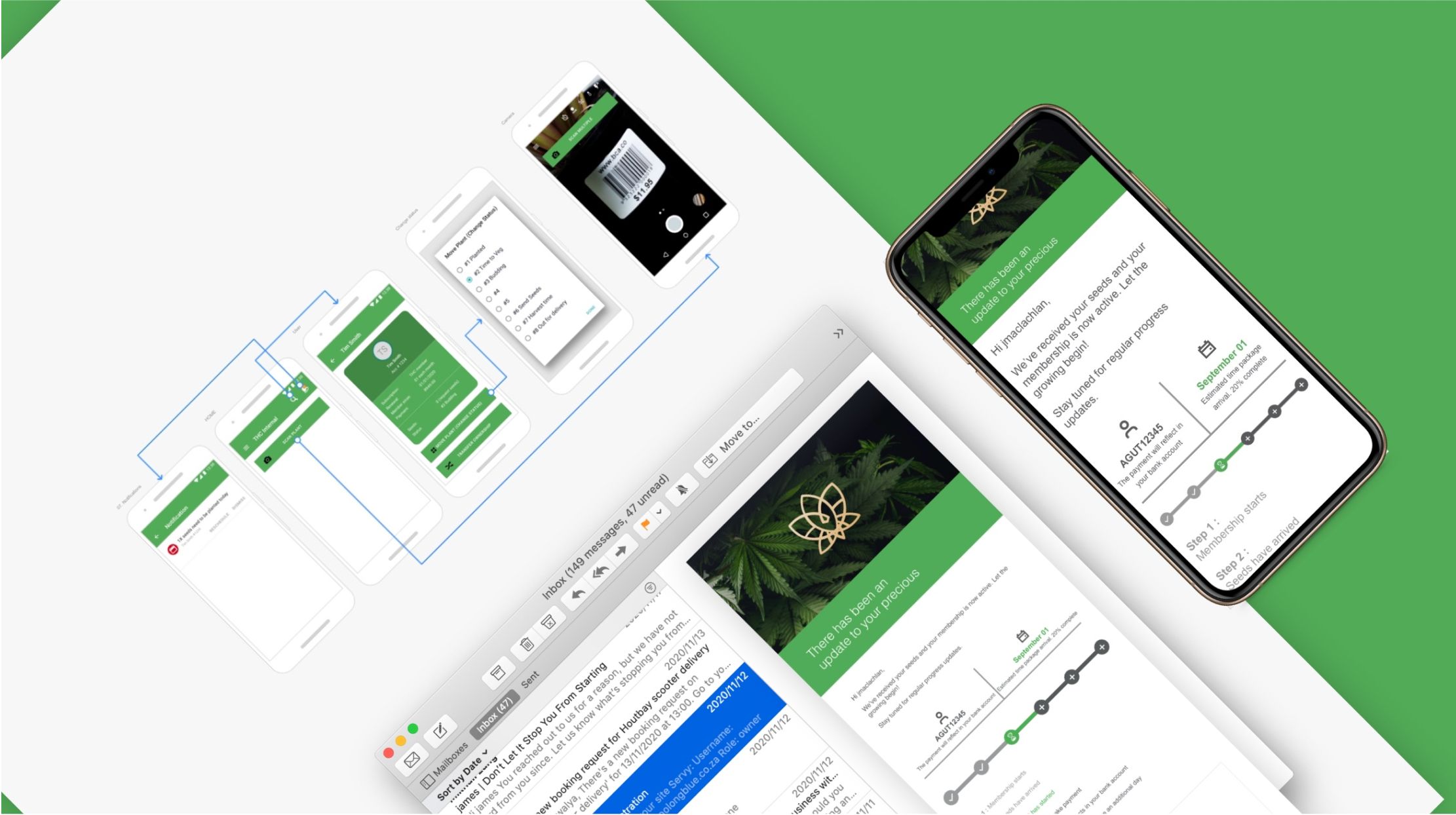 From Seed To The Front Door
WooCommerce VS Shopify
Customisation compared to a smooth experience, and striking a balance between affordability and value.
Funnels & email
User engagement is the primary goal of any site, and ensuring a communication backlog doesn't build up we use a CRM tool for tracking progress and status of cycle, which send out the emails to the members for their piece of mind, minimising the communication required on the business side.
Online only
Ensuring brand identity is scalable and consistent on third party media providers once out of the clients hands, especially with the absence of a physical shop to to reinforce the tangible product
Payment & Accounts
Making the members feel comfortable with credit card transactions is super important, so a payment gateway choice & the tools they provide is a great place to start to ensure a personalised delightful experience
Coffee Shops
Control access to franchises found throughout the country, is made possible by the constant syncing of our cloud database by giving access to staff members, which allows on/offline purchases of food & beverage when in the shop for a cashless experience
Wildly social
Display media & social posts.
The giant media publishers Google and Facebook have regulation against violence, substance abuse and advertising of cannabis products is prohibited. Purchasing media space on SA largest websites is easily done, although expensive, so instead we sponsored content creators in Sports / Festivals industry, which resulted in their beloved audience becoming our audience, and ofcourse great relevant custom content.
Having a prototype before you commit to an expensive build, helps in a variety of ways, including setting a benchmark or showcasing your brands optimism vs what's possible or cost efficient.